Buying a home is likely the biggest investment you'll ever make! Whether you are a seasoned veteran or looking to buy your first home, navigating the housing market can be a challenge. From finding the right real estate agent to getting a mortgage and going through the closing process, a bit of background knowledge can help prevent expensive mistakes and make the process much easier.
At Right By You Mortgage, our local experts have decades of experience in helping homebuyers make their dreams of owning a home come true. We've taken that knowledge to create this free online guide to help those in the market for a new home. With mortgage rates on the rise and housing inventory still low, it's important to keep these tips in mind if you plan to buy a home in 2022!
Step 1: Start Preparing To Buy A Home Now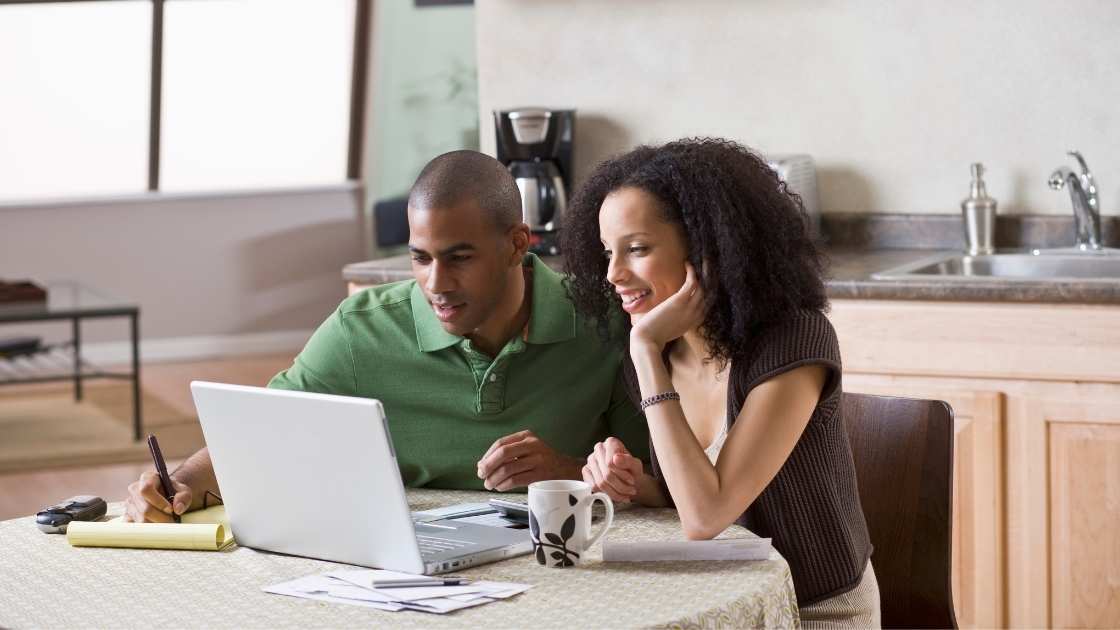 Preparation is key in today's housing market! Before finding a real estate agent and shopping for a home, there are a few things you'll want to review, including your:
Credit Score
Debt-To-Income Ratio (DTI)
Down Payment Amount
Home Budget
With homes in short supply, competition is very high. Bidding wars often drive prices much higher than the asking price, which can make it difficult to stay within budget. It's the most prepared buyers who have the best chance of beating the competition! Learn more about how to prepare to buy a new home below.
Credit Score
The first step to preparing to buy a home is to check your credit score. Most mortgage lenders require a minimum credit score between 580-620, although this can vary depending on the type of home loan you choose.
The sooner you check, the more time you have to improve your credit score, if necessary. You should also check your credit reports for accuracy and dispute any errors, especially negative errors that decrease your score.
To get your credit file, contact each of the three bureaus separately or order all three copies from AnnualCreditReport.com. Normally you're entitled to one free credit report each year from each of the bureaus.
Home Buying Myths
There are a ton of misconceptions and myths when it comes to buying a home, especially if it's your first time! One of those myths is that you must have perfect credit to qualify for a mortgage. While an excellent credit score can help you save money on your loan, you still have options if your rating is less than stellar. Click here to learn three things you can start doing today to get your credit score in better shape.
Debt-To-Income Ratio (DTI)
Debt-to-income ratio is calculated as the percentage of your income that goes towards paying outstanding debt each month. This is important because lenders use this to help determine how much of a house payment you can afford.
Mortgage lenders typically prefer a DTI of 38% or less but that number can vary based on the type of mortgage loan.
How To Calculate DTI & Estimated House Payment
Review your budget and add up all your monthly expenses
Know your monthly gross income
Calculate your DTI by multiplying your monthly gross income by 38%
Subtract your monthly expenses from the DTI total – this is an estimated amount of house payment you can afford 
Here's an example:
Total Monthly Expenses

$950

Monthly Gross Income

$5,000

Max DTI (38%)

$1,900

House Payment Budget

(DTI – Expenses = Max Budget)

$950
Staying within the DTI required by the mortgage you choose can help ensure you get approved and stay within budget when it comes to buying a home. To lower your DTI ratio, pay off as much debt as possible before applying for a mortgage. This includes credit cards, auto loans, student loans, and other loans.
Home Buying Myths
Have outstanding debt and are worried about qualifying for a home loan? No worries! You don't have to be debt-free to purchase a home, but less debt can increase purchasing power. A high credit score or a healthy savings account might compensate for a high DTI. There are also mortgage loans that have higher DTI allowances which can help.
Saving For A Down Payment
Unless you are eligible for a VA or USDA loan, you'll likely need to make a down payment. Conventional loans require at least 3% to 5%, and an FHA loan will need at least 3.5% down.
What If You Don't Have A Down Payment?
If you don't have enough cash, some mortgage programs allow borrowers to use gift funds to cover all or a percentage of their mortgage-related expenses. There are also down payment assistance programs. These offer grants or loans to qualified homebuyers who need help with their down payments.
At Right By You Mortgage, our 100% Home Loan adjustable-rate mortgage program allows you to finance up to 100% of your purchase price with little or no down payment needed. Community Partners (Teachers, Firefighters, Police Officers, Nurses, and EMT/Paramedics) may qualify for additional financing incentives. Learn more here.
Calculate How Much Home You Can Afford
Before meeting with a mortgage lender, use an online mortgage calculator to estimate how much you can afford each month. Once you know what your home purchase price range will be, you can then gauge how much to save for your down payment and closing costs.
Step 2: Get Pre-Approved Upfront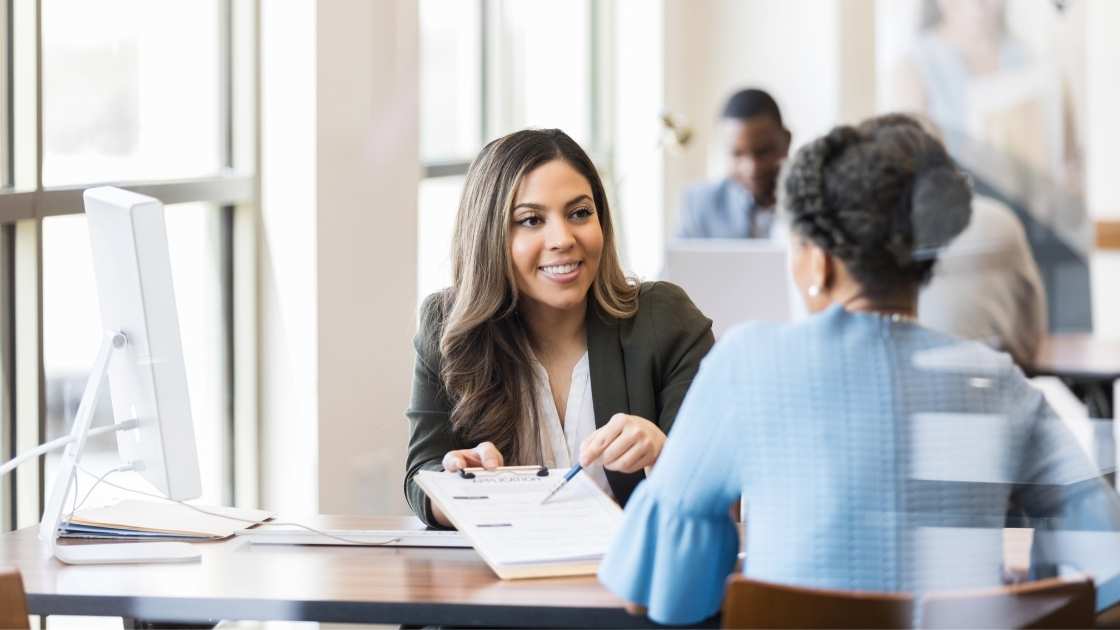 Getting pre-approved means that a lender has checked your credit, verified your income and assets, run the numbers, and determined that you qualify for a mortgage. The lender will then give you a pre-approval letter stating the lender is willing to provide you with a loan of a certain amount and at a particular interest rate. This can be super helpful when putting in an offer on a home and make the buying process much faster.
Don't get this confused with getting pre-qualified for a mortgage!
Being pre-qualified means you've told your lender how much you earn and how much money you have in the bank, but the lender doesn't validate the information with third-party documentation – they just take your word for it. Because of this, being pre-qualified isn't as beneficial as a pre-approval when submitting an offer on a home.
What To Look For In A Mortgage Lender
In today's housing market, finding a mortgage lender is as easy as finding a local Starbucks. But that doesn't mean you should work with just any company when it comes to buying a home. Here are a few things to look for when comparing your options:
Local mortgage loan officers that live and work in your community
Wide variety of mortgage options and products
Track record of customer service and communication
In-house underwriting and processing teams
30-Day Closing Guarantee
Experience The Difference Of Local Service
Buying a new home is a big deal! Choosing a local lender that is familiar with your area is key. Having the experience, expertise, and connections a local lender provides can be a huge advantage on your journey to homeownership.
At Right By You Mortgage, your dedicated mortgage loan officer and local mortgage operations team work side-by-side every step of the way. From getting you pre-qualified to finding the best financing fit for your situation, we're committed to saving you time, money, and stress through every step of your home-buying journey. Learn more about our process here.
Worried About Rising Mortgages Rates?
If you've started looking into getting a mortgage, you've probably run across a lot of information about rising rates. It's not uncommon for them to go up or down several times a day! Knowing when to lock in a rate (or having to wait for them to go down) can cause a tremendous amount of stress. To help, we offer a Lock & Shop program that gives homebuyers 120 days to find their dream home without worrying about interest rates. Click here to learn more!
Step 3: Find A Real Estate Agent You Trust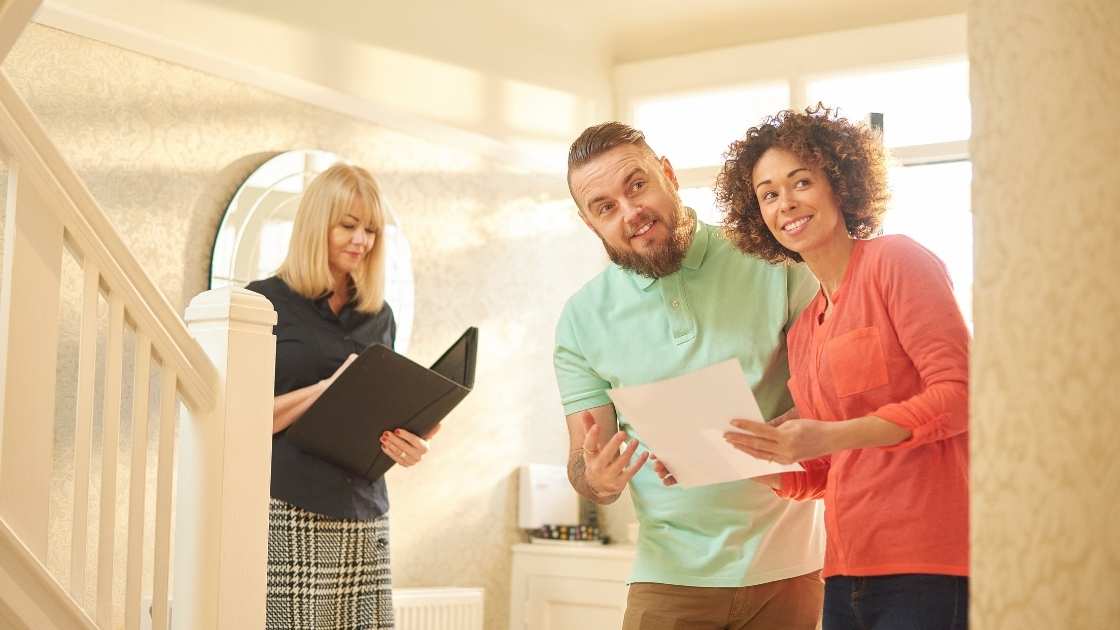 One of the many ways real estate agents help homebuyers is by representing their best interests in the process. This can include helping you find a home in your budget, making and negotiating offers, and even navigating the closing process. You'll definitely want to choose someone you can trust!
One of the best places to start is by checking reviews online and asking for referrals from friends and family. It's also common for people to meet with one or two real estate agents before making a decision on who to use.
Step 4: Stay Open-Minded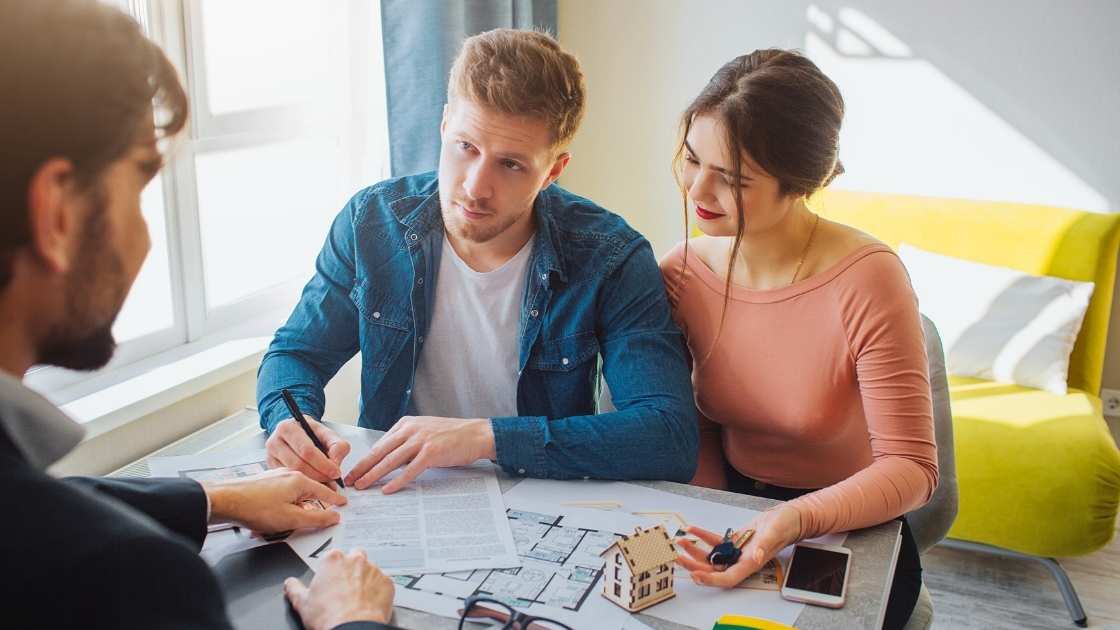 Mortgages aren't one-size-fits-all! Most people are familiar with traditional home loan options like those through the Federal Housing Administration or FHA. But did you know there are many mortgage options available? Adjustable Rate Mortgages, Jumbo Loans, Construction Loans, Combination Loans, and loans for small business owners can be used to make your dreams of owning a home a reality.
Each type of mortgage option varies in how much is needed for a down payment, interest rates, terms, and qualifications. Working with a local mortgage lender like Right By You Mortgage can help you review all your options and find the best home loan solution for your specific situation. 
Step 5: Start Saving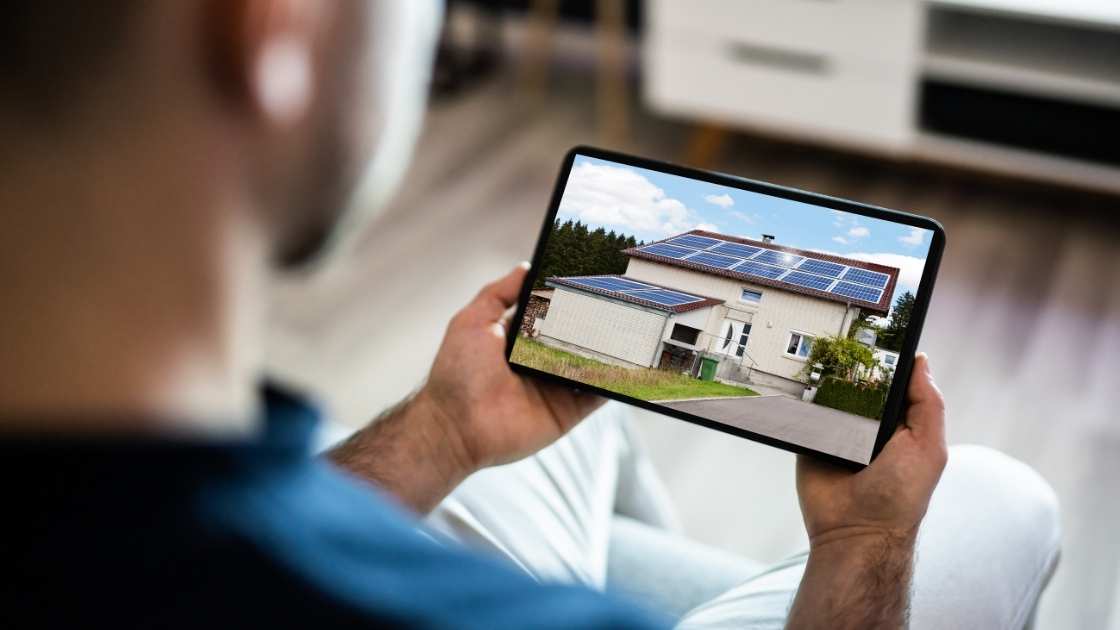 In addition to the down payment, there are several other things a homebuyer will have to pay for before they get keys to their new home. In most cases, these include appraisal and home inspection fees along with closing costs.
What Is An Appraisal? A home appraisal tells a home buyer, a home seller, and the lender how much a property is worth. Appraisals do two things—they protect buyers from spending too much money on a home purchase, and they prevent lenders from lending too much money to finance a property. Expect to spend $550-$850. Learn more about getting an appraisal before buying a home by clicking here.
Do You Really Need A Home Inspection? YES! Unless you're an expert home builder yourself, you might not notice some serious problems with the home you're buying. This can lead to unexpected and expensive problems down the road like foundation repairs or having to replace a roof. Expect to spend anywhere from $300-$600.
How Much Are Closing Costs? Closing costs are all the fees that you pay for various services and expenses that go along with getting your mortgage. Whether you're buying a home or refinancing your current mortgage, there are always closing costs to pay. Learn what's included here.
Next Steps
Buying a home can feel like an overwhelming process! To help, we've created this easy-to-use checklist to keep you organized and on track when buying a home. Click here to access it now.
Have questions? Our friendly mortgage experts are here to help! Send us a message online or give us a call at 877-552-2242 and let us show you what it means to be Right By You.
Follow Right By You Mortgage on Facebook, Instagram, and LinkedIn for mortgage news and updates.