After you apply for a mortgage, one of the first things your lender will ask you is whether you want to lock in the mortgage rate. The question is an important one, because mortgage rates fluctuate daily. In fact, they can even change multiple times over the course of a single day.
Locking in a rate protects you in case interest rates go up. Even a slight increase could be costly. For example, a 1/8th percent increase in your mortgage rate doesn't sound like much, but for a $300,000 mortgage, that small increase could add another $21 to your monthly payment. That's an extra $252 a year, or $7,560 over the life of the loan.
Of course, the opposite could happen. You could lock in a rate, only to see rates drop before your loan closes—in which case you could end up paying more over the life of your loan. You can opt to lock your interest rate any time before 7 days prior to your loan closing. However, the biggest question is when should you do it?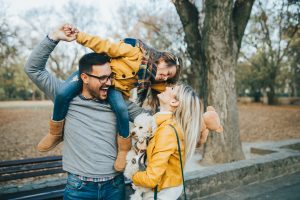 Obviously, the best time to lock in a rate is before interest rates increase. But even experienced economists cannot accurately predict whether rates will rise or fall.
If you're buying a home, locking in a rate early in the mortgage process may help you feel confident that your payment may not go above what you can afford.   You will also need to be mindful of the length of time that you need to lock your loan for by looking at your purchase agreement. Your purchase agreement is a binding contract, and it spells out the date your home purchase will close. Most mortgage rate locks last for either 30, 45 or 60 days, which should cover the length of time it takes for your home purchase to close. If you lock in a rate too early and it expires before the sale closes, you may be charged lock extension fees or you may not be able to get the rate you were promised.
Sometimes it may be a good idea to wait until after the appraisal is done before locking in your rate. For example, if you're concerned that your new home may need repairs that your lender may require to be complete before the loan can close, that may extend the closing date beyond your rate lock period and may result in extension fees or a lock cancellation.
Of course, there are other options besides locking your rate. If you are concerned that rates will fall and you could miss out on having a lower monthly payment, you can choose to "float" your rate and lock it in later. For more information about "floating" a rate, click here.
Ultimately, deciding when to lock in a rate is a personal choice. If you're happy with the rate you've been offered and you expect your home purchase to close before your lock expires, it's a good idea to lock in your rate as soon as possible. Rates are unpredictable by nature, and no one has a crystal ball. By locking in your rate, you can rest easy knowing it won't change, so you can focus on closing your loan and enjoying your new home.
If you have any additional questions about locking rates, feel free to contact one of our loan experts at Right By You Mortgage. They'll be happy to go over current economic trends and let you know what your loan options may be. To get started, call us at 1-877-552-2242 or drop us a note at inquiries@rightbyyoumortgage.com. We look forward to hearing from you!