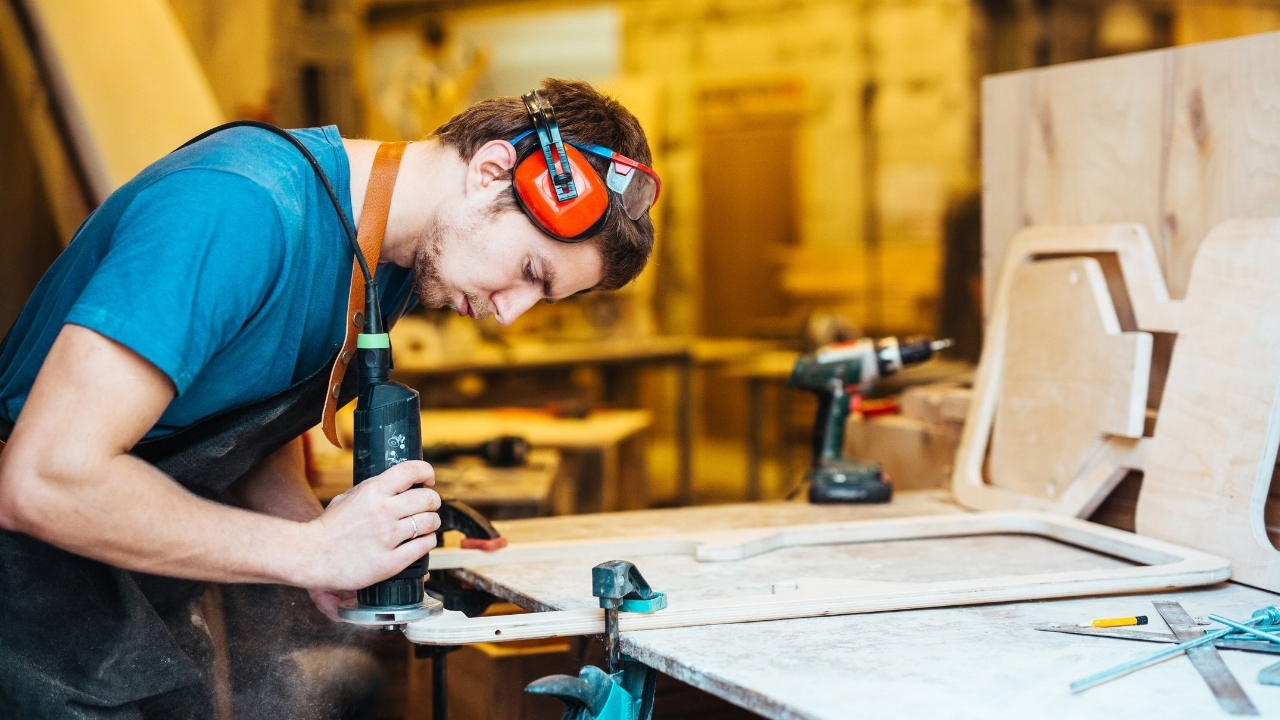 You may have heard that it's more difficult to get financing for a home if you're self-employed. While some may believe this to be true, being self-employed will never prevent you from getting a mortgage. We're here to help you prepare so that the mortgage process is as simple as possible.
Whether you're a W-2 employee or business owner, the standards are basically the same in terms of what lenders require for credit score, income, assets, down payment, and debt-to-income ratio (DTI). In fact, self-employed individuals fill out the same loan application as everyone else.
Because self-employed workers don't receive a regular paycheck, however, they need to provide a bit more paperwork. If you're self-employed and looking to get a mortgage, here are some things to know.
Being organized is key
Whether you're a contractor or own your own business, you've probably already learned to save and organize the paperwork you need for filing taxes. That same paperwork will also help when it's time to apply for a mortgage.
Lenders usually look for the last two years of records that prove you've had a stream of income sufficient to purchase the home you have your eye on. Among other documents, you'll likely be asked to provide some or all of the following:
One to two years of past tax returns
At least three months of bank statements to show your most recent revenue stream
A year-to-date profit and loss statement (also called an income statement)
A profit and loss statement or income statement is simply a list of all your business revenues and expenses to show that your income has remained steady since your most recent tax return. You can create one yourself on a Microsoft Word or Excel document or use one of many templates available online. Once this is created, you must sign and date it to certify you've reviewed its accuracy.
A note about tax returns—one obstacle that business owners may run into when seeking a loan is that they often deduct quite a few business expenses to lower their taxable income. While deducting expenses is a good idea when filing taxes, racking up too many deductions—even if they are all legal—affects the amount of income lenders look at to see if you qualify for a mortgage.
Keep business and personal expenses separate
If you're thinking about applying for a mortgage in the future, it's a good idea to use separate credit accounts for personal and business expenses. For example, instead of putting business purchases such as home office supplies on your personal credit card, use a business credit card instead. This will reduce the amount you owe on your personal credit card account and allow you to better account for your business expenses.
Try to maintain good credit
Because self-employed borrowers have less predictable income, lenders can perceive them as being a riskier candidate for a mortgage compared to W2 borrowers. If you're self-employed, you can improve your chances of qualifying by maintaining good credit and paying down your debts.
As you know, the higher your credit score, the easier the mortgage qualification process will be for you. Plus, a higher credit score means you're likely to get a better interest rate on your mortgage. One way to improve your credit score is to make sure all your payments owed to creditors are on time. Even one late payment can hurt your score.
Paying down your debt will also help your credit score and improve your DTI, or the amount of debt you have relative to your earnings. Lenders also use DTI to determine whether you can afford your mortgage payments. The fewer debts you have, the more likely you'll qualify.
Seek specialty mortgages
There are specialty mortgages out there that cater to the unique needs of business owners. These specialty mortgages can help you navigate the challenges that often come with the traditional mortgage process.
For example, Right By You Mortgage offers a portfolio mortgage that provides business owners an experience similar to what they'd expect when working with a commercial credit team. Since Right By You Mortgage is backed by Fidelity Bank, we understand business owners' needs and designed a process and product that calculates income using a business owner's cash flow instead of traditional methods. This can simplify the mortgage process and is a great option for many self-employed borrowers. 
Are you self-employed and thinking about buying a home? Right By You Mortgage's loan experts can help. Just give us a call at 1-877-552-2242 or contact us at inquiries@rightbyyoumortgage.com.